Installation instructions for guide rail cargo lift
Views:7 Author:Site Editor Publish Time: 2019-02-22 Origin:Site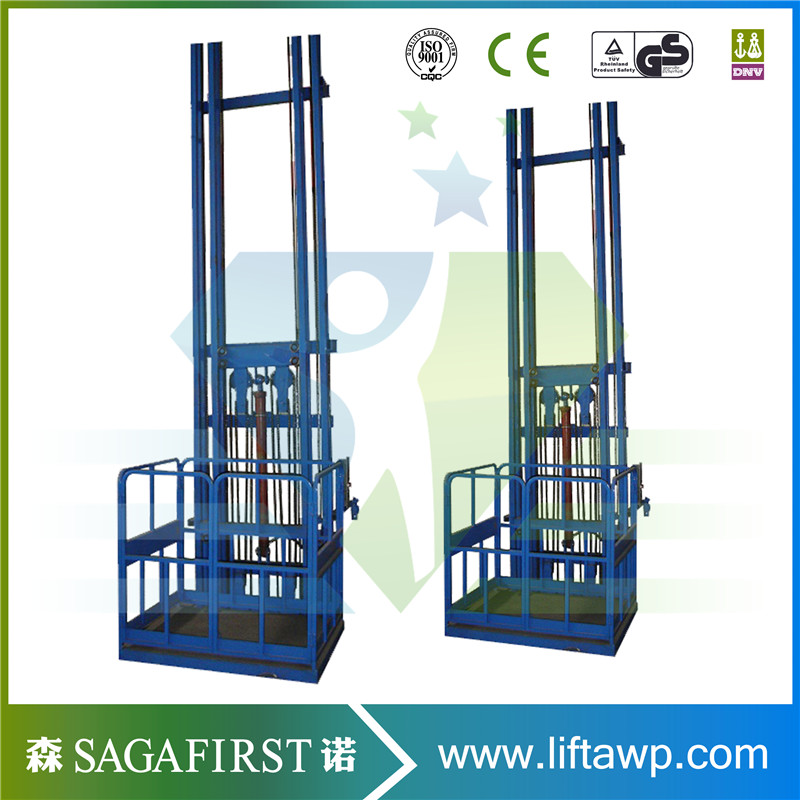 The single guide rail cargo lift mainly consists of a guide rail, hydraulic cylinder, the lifting chains, the cylinder frame, the cylinder base, the platform and pump station system. Its lifting structure is similar with the forklift. The installation steps are briefly introduced as below:
1.The installation tools: melding machine, angle grinder, electric hammer, rope, hardware tools, wrench.
2.Clean up the site before installation.
Step one, move the platform to place where you plan to install this cargo lift. Release a line from the four corners of the cave to ensure the platform can go through the cave and reach the top floor smoothly. Then make sure the platform is at horizontal level by using the level ruler.
3.Step two: installing the guide rails. Move the guide rails till near the platform, fasten one end of the rail with a rope to pull and raise the rail and then put the rail to the pulley on the platform.
4.Fix the guide rails. Adjust the two guide rails to the vertical state to ensure that the platform can be smoothly lifted up and down. Then use the welding machine to weld the two ends of the guide rail to the ground fixing point.
5.Fix the chain holder and the guide rails with the bolts.
Above is a part of the installation steps, welcome to contact us to get a complete installation steps documents.