3m 4.5m Full Electric Order Picker Warehouse Goods Picker
Views:5 Author:Site Editor Publish Time: 2019-03-07 Origin:Site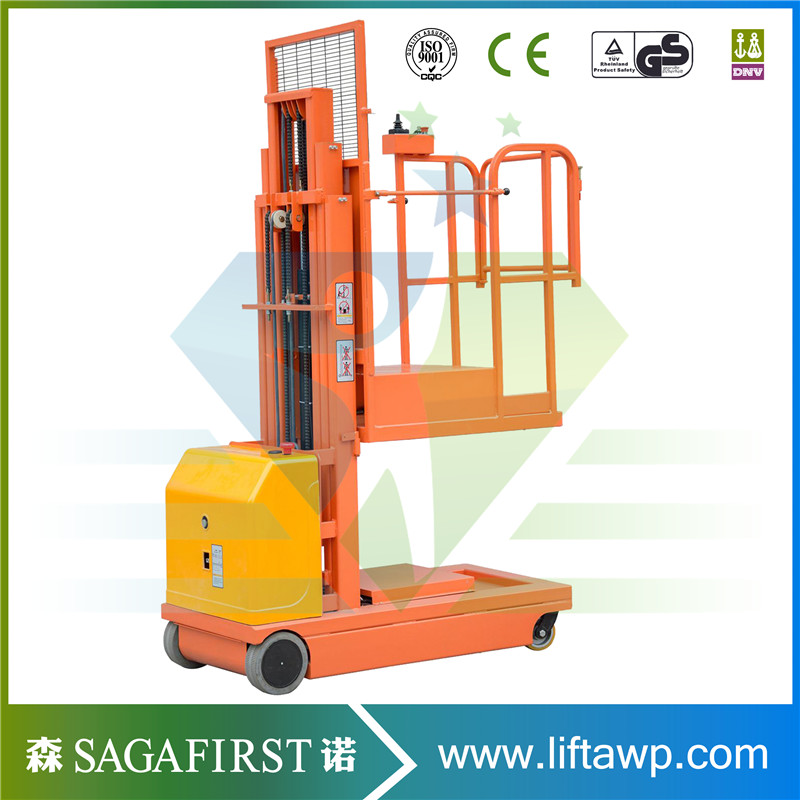 Self propelled order picker is one kind of material handling equipment which are widely used in warehouse and supermarket. Its lifting height is from 2.7m to 4.5m with 300kg load capacity.
adopts hydraulic principle. Electric motor drives the hydraulic pump station and then hydraulic oil run out to the hydraulic cylinder which lead to the lifting of the cylinder. Self propelled order picker is equipped with two driving motor. Operator control the multifunction handle on the platform to make it move and turn.
Order picker is mainly used to pick up cargo from rack. Operator can control moving, lifting and turning when stand on the platform, which highly improved the working efficiency. It is used very widely in warehouse and factory.
Welcome to send your inquiry to us to get more information.